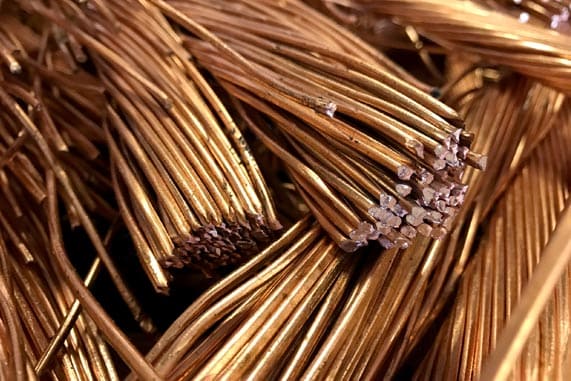 Common Name
Copper Scrap Barley
No. 1 Copper Wire Scrap (ISRI: Barley) must consist of No.1 bare, uncoated, unalloyed copper wire, commonly known as Bare Bright copper wire. It must not be smaller than No. 16 B & S wire gauge. Green Wire must not be allowed in this category.
Usually, No. 1 Copper Wire Scrap can be found in large construction.
Recyclable copper wire will eventually reach a processing facility where it will be sent to the chopping line that separates the copper from its insulation. Then, the copper quality will be inspected and loaded into the furnace to be melted. Once the copper is melted, it will be casted and rolled into rods which will be used to make building wire.