Clean Mixed Old Alloy Sheet Aluminium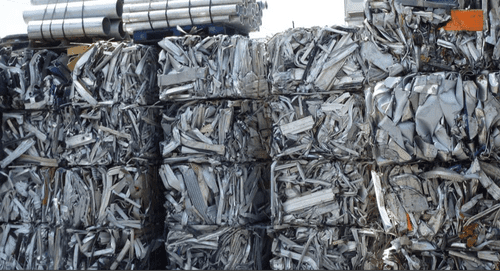 Common Name
Aluminium Scrap Taint Tabor
Clean Mixed Old Alloy Sheet Aluminium should include a clean old alloy aluminium sheet of two or more alloys. It can be named as Aluminium Taint Tabor.
Aluminium Taint Tabor must not include foil, venetian blinds, castings, hair wire, screen wire, food or beverage  containers, radiator shells, airplane sheet, bottle  caps, plastic, dirt, and other non-metallic items.  Oil and grease contents in Aluminium Taint Tabor must not be more than 1% in total. However, up to 10% Tale permitted.
Aluminium Taint Tabor is widely used for industrial application such as melting to manufacture utensils and used for rolling.